ONLINE APPOINTMENT BOOKINGS
Book your doctors appointment online in 3 minutes,
24 hours a day, 7 days a week.
If you require urgent medical care please visit your local emergency department or dial '000'.
Bakewell Medical Centre is a bulk billing practice. Patients with current Medicare cards will have no out-of-pocket costs for standard appointments in most cases, as it will be billed directly to Medicare.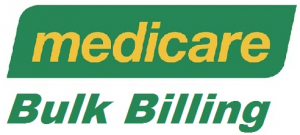 Types of appointment:
Short Appointments – Script and referral renewals (10 minutes)
Standard Appointment – Discuss one or two health issues (10-15 minutes)
Long Consultation – Complex conditions, discuss more than 2 health issues, lump excisions or pap smears (20 minutes)
Extra Long Consultations – Medical fitness assessment, fitness to drive assessment, care plans (30 Minutes).
Unsure what type or length of appointment to book, or have a question please call:
Choose the date, time and doctor that best suits you. Simply follow the prompts below and fill in the relevant information.